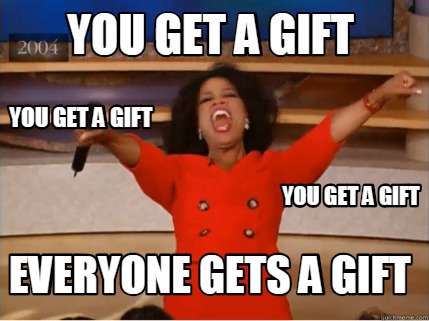 Hello Friends! I'm so glad you stopped by today. I have put together a gift guide with something for most everyone on your list. I asked Kellie, Carol, and Linda for a few ideas and they came through for us.
This is going to be long so grab a cup of coffee and your shopping list. Let's get started!
Makeup Brush Cleaner & Dryer
I've wanted one of these for a long while. This would be a great gift for a women or teen girls. This is $19.99
Women's Winter Super Soft Warm Cozy Fuzzy Fleece-lined Christmas Gift With Grippers Slipper Socks listen, women like cozy socks and they make great gifts. Beware - go ahead and order more than you need. One year I ordered some for my friend, Kellie. I gave the first pair I ordered her away because I needed a quick gift. I ordered another pair for Kellie but gave them away too. Poor Kellie, she never got her cozy socks. The really bad thing is that I told her what I did and she still asks me where her socks are. These are $15 but there are lots of options for different price ranges.
Burt's Bees Hand Repair Gift Set at just under $13 this would make a great gift to keep on hand - see what I did there? You know when you need a last minute gift - keep a stock of these!
Some of you are like this Granny.
This
Ice Roller for Face & Eyes
will be in my Christmas stocking this year. I have an eye cream that I keep in the fridge and when David cleans the fridge he often asks why I keep it in there if I don't ever use it. I'm all like, dude back off the chilled eye cream. He doesn't know that I use a dab of that chilled eye cream several days a week. Well, prepare yourself David because the ice cream is about to have company. I mean look at the girl in the picture, doesn't she look refreshed?
Not every man would value this $81 SureFire Titan Ultra-Compact LED Keychain but if your guy is into preparedness, then maybe he'd really like this. It'll last a VERY long time. David received a newer version last year and he put this one on my key ring. It's very well made.
This is another Kellie recommendation, but I also really like this
Moroccan Oil Treatment . Kellie says that it keeps her short locks luxurious. I say that it keeps the frizz away and gives a healthy shine to my naturally curly hair. This is $37
I was not surprised to see that Linda recommended this
Glass Double-Wall Tumbler by Sun's Tea 18oz Travel Mug with Lid . Y'all don't tell Linda that I said this, but she has a water bottle addiction. We have had many conversations about what makes a water bottle perfect. We have shopped with the sole purpose of finding a new water bottle. I think a quality water bottle makes a great gift. This one is just $17
I wanted to include a few ideas for pet lovers or for the pets of the pet lovers. I knew just the person to consult and she was in it to win it. My friend, Carol, made many of these next recommendations.
This
Cat Feather Teaser would be a great gift and for $10 it's a great stocking stuffer too.
You did it! You made it to the end. Let me know if you own any of these suggestions or if you order one of them. Happy Friday, friends!!
This post contains affiliate links - thanks for supporting this blog.